If you own a vehicle or occasionally drive one, chances are your state has minimum auto insurance requirements you need to meet before hitting the open road. These requirements are set in place to protect motorists from being solely responsible financially in the case of an accident. 
Nearly every state, excluding New Hampshire, has laws in place that dictate the minimum auto insurance each driver must carry to operate a motor vehicle. Failure to do so can lead to fines, suspension of your driver's license or registration, and possible federal prosecution. This often makes the process of obtaining the appropriate amount of coverage an overwhelming task for many drivers. With so much on the line, it's best to first take a look at your state's requirements.
Auto insurance coverage in Massachusetts and New England
The lowest level of auto insurance required by most states is liability insurance which covers only the damages caused to the other party in an at-fault accident. In the state of Massachusetts, this includes four types of coverage, each with a required minimum coverage limit.
The four types of MA auto insurance required include:
Bodily Injury to Others

— $20,000 per person/$40,000 per accident

Personal Injury Protection (PIP)

— $8,000 per person/accident

Bodily Injury Caused by an Uninsured Auto

— $20,000 per person/$40,000 per accident

Damage to Someone Else's Property

— $5,000 per accident
Drivers are required to purchase the minimum coverage, specified above, in order to register and operate a vehicle in MA and New England. If there is more than one licensed driver in a household, motorists should include them as customary operators within their auto insurance policy.
Insurers define customary operators as anyone who may use your vehicle. Drivers with their own auto insurance policies can be added to your policy as deferred operators, often at no additional charge to the policyholder. These precautions help protect you and your assets even if you are not the one driving your registered vehicle at the time of an accident. It allows policyholders to minimize the financial impact if someone in their household is at-fault or involved, whether it's due to distracted driving or poor judgment while behind the wheel. 
NOTE: Drivers with Learner's Permits are not required to be listed until they are fully insured.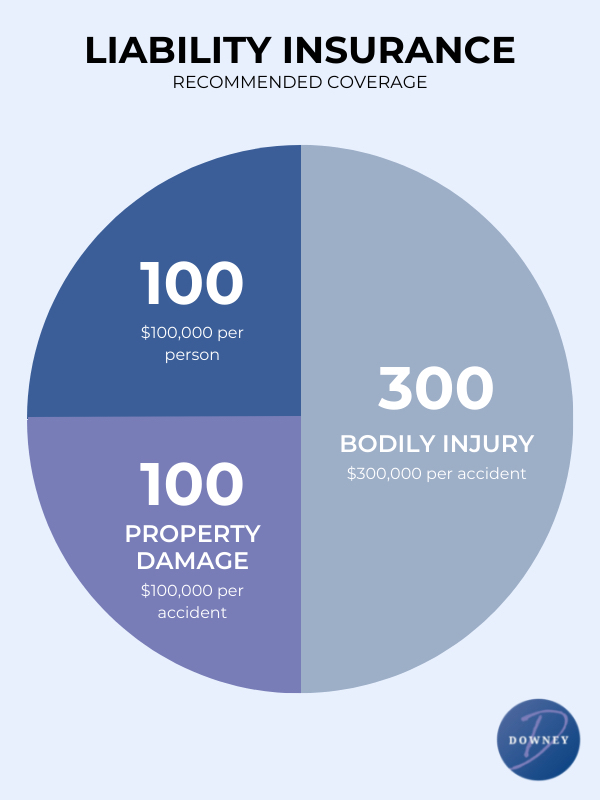 Customize your Massachusetts and New England auto insurance
The amount of auto insurance coverage you need can go beyond the state's required minimum. Consulting an insurance expert will help you determine what additional coverage is necessary to ensure you and your family have the proper safety net in place. 
Ideally, you should carry the highest amount of liability coverage you can afford to avoid unexpected financial hardship. For most drivers, 100/300/100 is the best level of liability coverage—$100,000 per person, $300,000 per accident in bodily injury, and $100,000 per accident in property damage. Drivers should also seek to add the highest level of PIP and uninsured motorist coverage to help further protect their assets and future earnings. 
Adding wiggle room to your policy means that the financial burden of an accident will fall on your insurer's shoulders instead of yours. Optional coverage options include comprehensive and collision.
Contact us today and get the right auto insurance coverage to fit your unique needs.