Commercial Auto Insurance
As your premier Massachusetts insurance brokerage, we are proud to extend our insurance expertise into all facets of business operation—allowing our team to craft specialty insurance programs that address various risk exposures. One form of risk, which many tend to overlook, is the need for commercial auto insurance.
Many states require individuals to obtain some form of car insurance to protect their vehicles—auto insurance is mandated for a good reason—if you get into an accident, you and the other driver involved certainly will be thankful you have coverage, when it comes time to address medical and repair expenses.
As a local business owner whose company may have a fleet of vehicles – whether that includes tractor-trailers, semi-trailers, commercial or utility trailers – the same auto insurance needs still apply.
Even if your employees use company cars for both business and personal use, it's important to be proactive by looking into purchasing a commercial auto insurance policy for your business.
Whether your company needs to purchase a commercial auto insurance policy, or how much coverage you actually need, is typically dependent on the type of driving your employees do. Our dedicated, expert insurance specialists will sit down with you and explain your commercial auto options; helping you to customize a plan that fits your exact requirements. Typical coverage options provide protection for:
Liability Coverage – includes business operations, ownership, etc
Comprehensive Coverage –

fire, theft, vandalism & Glass

Collision coverage

Property Damage to other

And more…
We understand that you may have questions about the type of insurance plan that may be right for you. Our knowledgeable agents are standing by to take your questions and will walk you through the insurance shopping process; while searching the country to find you the best rates available. Contact us today to learn more about your options and get a free commercial auto insurance quote right now!
Location
Marlboro, MA
190 East Main St.
Marlboro, MA 01752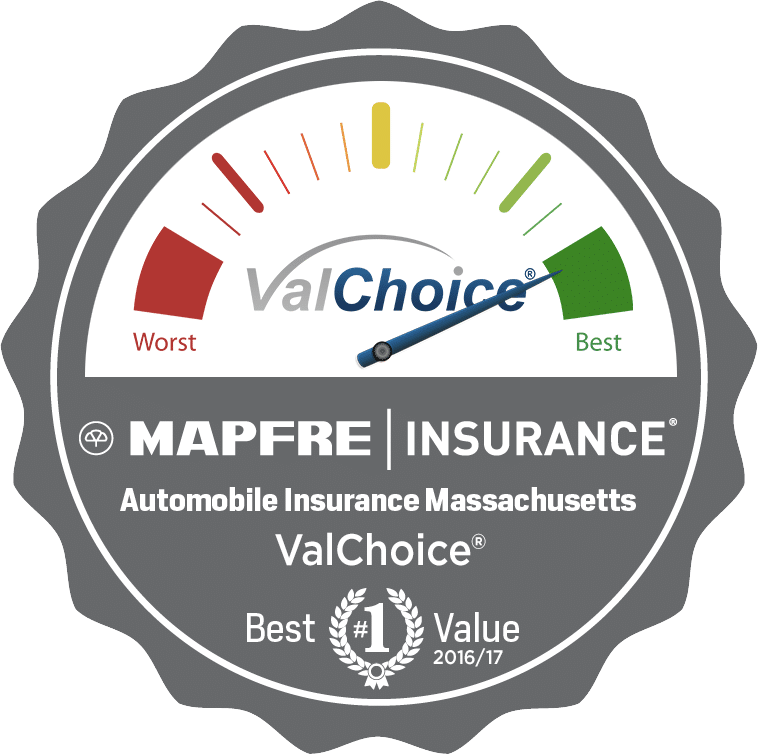 We are proud to partner with MAPFRE Insurance, the #1 home and auto insurer in Massachusetts, named the ValChoice® #1 Best Value for Auto Insurance in Massachusetts!